Our Programs:
Persian School:
IWAO offers the Persian Language classes for grades PreK/K, 1, 2, 3, 4 & 5 at this time, using the latest educational system and updated teaching material compatible with Farsi books currently teaching in all schools around the Country.
The friendly educational environment of Persian classes invites the kids of all ages as well as parents to share a social and interactive time with their peers.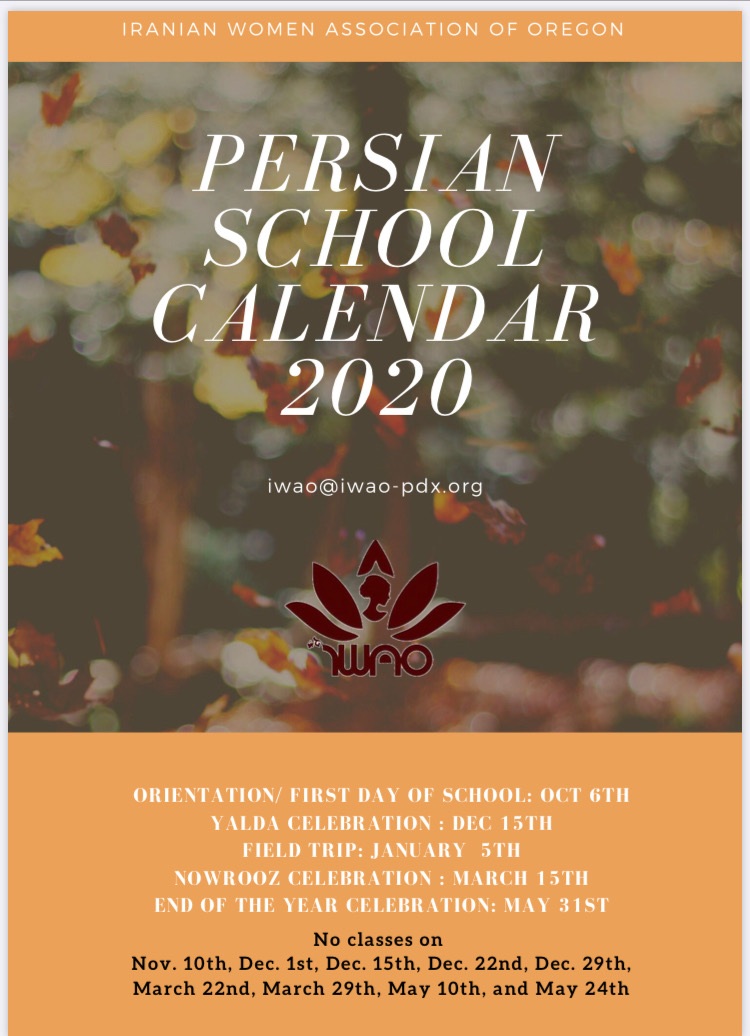 Persian School Classes:

Time: Sundays 10:30 am - 12:30 pm

Dates: October 6, 2019 - May 31, 2020

Location (Temporary): Pamoja House, Lake Oswego, OR

Registration Fees:

Annual Registration Fee: $200
Material Fee: $40 (Kindergarten); Book fee varies based on class

Note: Optional extra material recommended by the grade level teacher will be at extra charge.

Rules and Regulations:

Adult Supervision: Kids need to be accompanied with a responsible adult at all times, IWAO does not take responsibility for unwanted and unfortunate accidents.

Break time & Snack: There will be one 15 minutes break from 11:30 am to 11:45 am; Parents are welcome to provide snacks for their kids during the break time.
School is closed on following days:
November 10th
December 1st
December 15th
December 22nd
December 29th
March 22nd
March 29th
May 10th
May 24th
[OLDER POSTS]


Seminar Series:
Book Club:
Summer 2017 Book:
Savushun by Simin Daneshvar
,
Zan e Ziadi by Jalal Al-Ahmad,
The Art of Loving by Erich Fromm
Spring 2017 Books:
40 Rules Of Love by Elif Shafak & Kimia Khatoon by Saideh Ghods
Winter 2017 Book:
Together Tea by Marjan Kamali
Fall 2016 Book:
Reading Lolita in Tehran by Dr. Azar Nafisi
Community Outreach Program:
IWAO offers monthly hands on volunteering with kids to serve the local communities in need.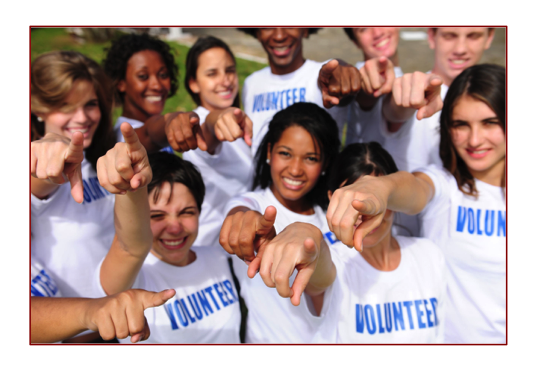 English Language Classes:
Easy Everyday English for Second Language Learners:
These classes are
targeted for those newcomers who need help with learning and improving their
English conversational skills.
Time: Sundays 10:30 am - 12:30 pm
Dates: October 2, 2016 - June 4, 2017
Location: Portland State University, Neuberger Hall, 3rd floor